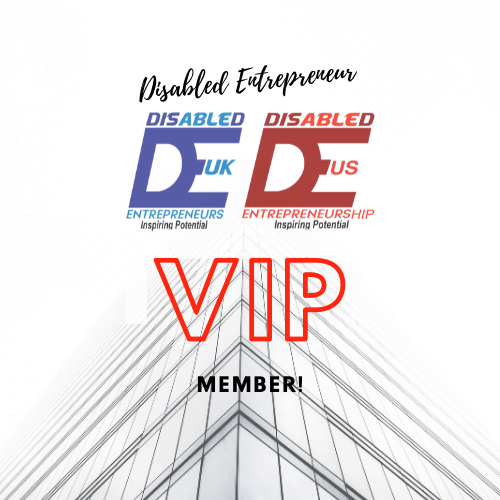 Welcome, all Disabled Entrepreneurs! One thing is for sure - Joining our student program will give you an amazing platform filled with incredible training, apps, tools and more, ANYONE serious about building a business online and making money.
But that?s not enough for Shane Bratby, our visionary Founder and C.E.O.
He makes sure the company goes the extra mile, so he will give every member all they need to succeed and grow their business plus a special bonus.
For more details and all the updates this week, including videos and graphics visit the Disabled Entrepreneurs club page at: https://www.disabledentrepreneurs.co.uk/student-program
Thank you for being part of the Disabled Entrepreneur Nation!
Stay tuned in for all the wonderful ways we can support you as A valued Disabled Entrepreneur CLUB MEMBER! I hope you will give you receive some inspiration.
It will show you are above the rest and show your business networking badge at all events that you visit.
You are a serious business entrepreneur and that are a member of disabled entrepreneurs with our exclusive copyright design